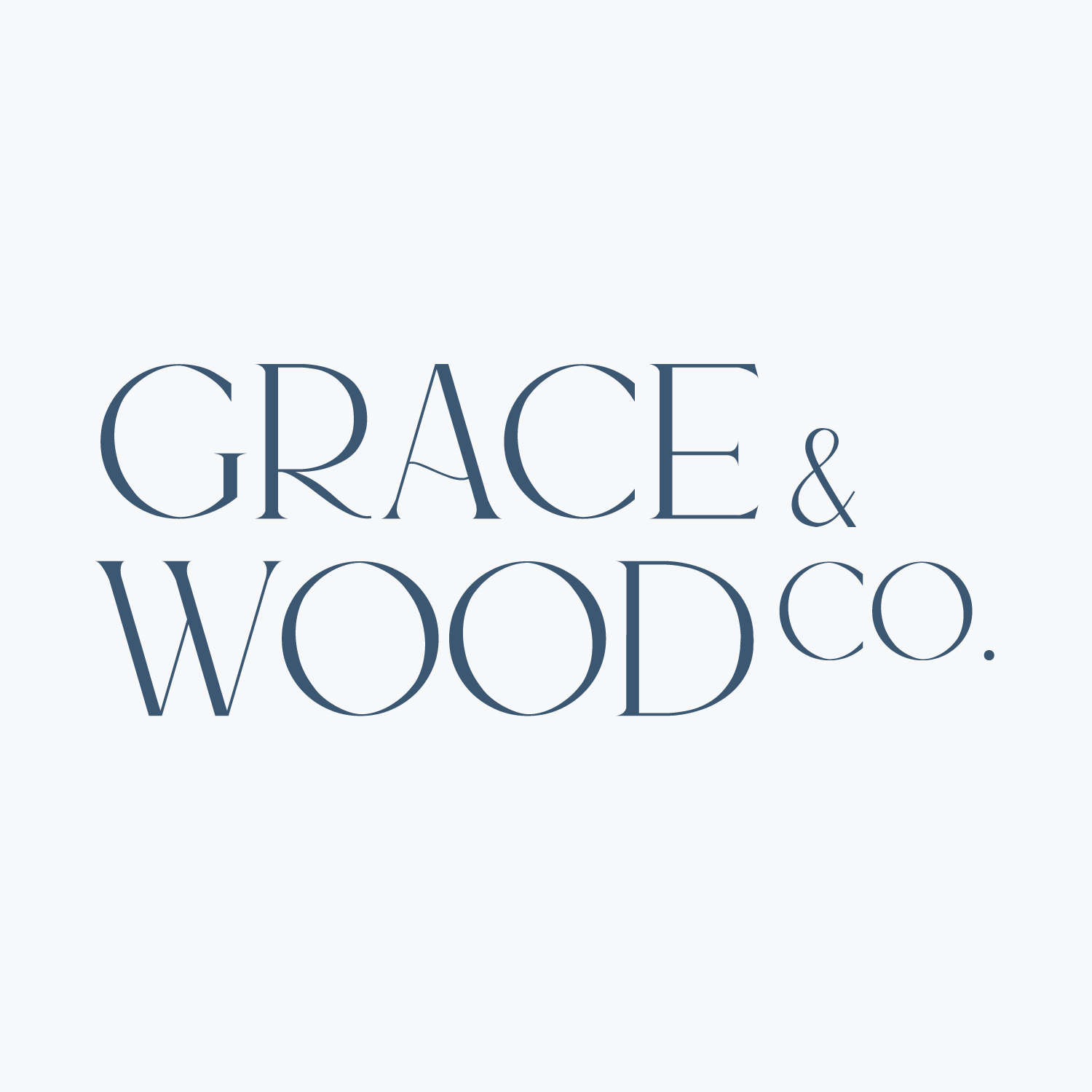 Who we are
Hi there!  We are Stephanie and Philip, the owners and creators behind Grace & Wood Co. We have been married for 12 years and have three wonderful kids, 2 of which have been adopted from foster care. You can find us running around outside through the backyard with the kiddos,  sipping on a good cup of coffee, or happily hunched over our workbench in our studio putting together the best earrings around!
What we do
Together we make handcrafted, original earrings, accessories, and gifts. We design all our items from start to finish with great attention to detail. All our earrings are extremely lightweight, which make them practical for everyday life. We have thoughtfully designed a variety of earrings and other accessories. There is a shape, size and style for everyone in our shop! Our hope is that you feel confident and stylish when wearing anything you select from us! 
Why we do it
We have chosen to run a family owned business in order to enjoy a simpler lifestyle with our family. Running our small business and creating these one of a kind, timeless items, has provided us the time, financial resources and flexibility to be foster parents, which we believe is God's calling for our family. We want our business to bring further awareness to the children in the foster care system as well as reflect our faith in Christ. It all comes down to the grace Jesus showed us on the wooden cross…thus our name, Grace & Wood Co.  
What we value
Original Designs
Highest Quality Materials
Excellent Craftsmanship
First- rate Customer Service
We are so thankful that you've chosen to shop with us and support our family. From our family to yours, we hope you enjoy your handcrafted purchase.
You can follow us on Instagram and Facebook and Instagram at @graceandwoodco to see behind the scenes and stay updated on new releases and sales!